In today's politically charged climate, race continues to be a hot button topic. As much as some people would like to pretend race discrimination doesn't exist, there's plenty of evidence to suggest that is just not the case. Workers who are terminated because of the color of their skin or race are entitled to financial settlements under the law. This page was designed to provide basic information on the laws protecting workers from racial discrimination and to help people who feel they might be victims of racism at work decide if they should contact an employment lawyer.
This page discusses the following subjects:
Race Discrimination Basics
Who Does FEHA Protect?
Color vs. Race
What Can You Recover in a Race Discrimination Lawsuit?
The Cost of an Employment Lawyer
Consulting and Hiring a Lawyer
It's important to remember that while this page discusses certain topics related to race discrimination, it is not intended as a substitute for speaking directly with an employment lawyer. If you feel you have been fired because of your race or skin color, contact our office to see if we can help.
To learn more about other types of discrimination, visit our main discrimination page.
Race Discrimination Basics
Laws exist at both the state and federal level prohibiting employers from firing a worker based on skin color or race.
In California, the prevailing law is the Fair Employment and Housing Act (FEHA). Lawyers in California typically make use of FEHA because it offers employees more protections than the federal Title VII. For example, FEHA applies to employers with five or more employees, whereas Title VII applies only where there are 15 or more.
Title VII is the portion of the Federal Civil Rights Act prohibiting employers from discriminating against workers based on race, color, religion, sex or national origin. These laws are enforced by private lawyers and the Equal Employment Opportunity Commission (EEOC). But again, most CA cases involved FEHA, because it provides more protection and remedies than Title VII.
Who Does FEHA Protect?
State law typically protects all workers in companies with five or more employees. FEHA also protects workers of public agencies (cities, municipalities, etc). However, there are certain exceptions. For example, persons who work for close family members or persons working under special license in non-profits and rehabilitation centers.
Color vs. Race
While terms like 'color' and 'race' are used interchangeably in casual conversation, they have distinct meanings under the law. Race typically refers to classes of persons identifiable by ancestry or ethnic characteristics.
A race discrimination case heard in 1999 by the California Supreme Court involved a group of Latino workers employed by a car rental company in Northern California (Aguilar vs. AVIS Rent A Car System). The workers claimed they had been subject to repeated and abusive language from a fellow employee. This employee frequently used racial epithets, and the workers alleged in their complaint that the employee only used these epithets with Latino workers. Plaintiffs in the case were awarded between $15,000 and $25,000 in damages.
A well known discrimination case involving a plaintiff's skin color is the case of Walker v. Secretary of Treasury I.R.S., a light skinned African-American employee who sued her boss, a dark skinned African-American woman for discrimination. When the case was considered by a district court, the defendant claimed that the law viewed the terms 'color' and 'race' as meaning the same thing. But the court disagreed. "The statutes and case law repeatedly and distinctly refer to race and color. This court is left with no choice but to conclude, when Congress and the Supreme Court refer to race and color in the same phrase, that race is to mean "race" and color is to mean "color."
If you have questions about the different types of cases involving race and skin color, or you feel you may have been a victim of discrimination, contact our office to see if we can help.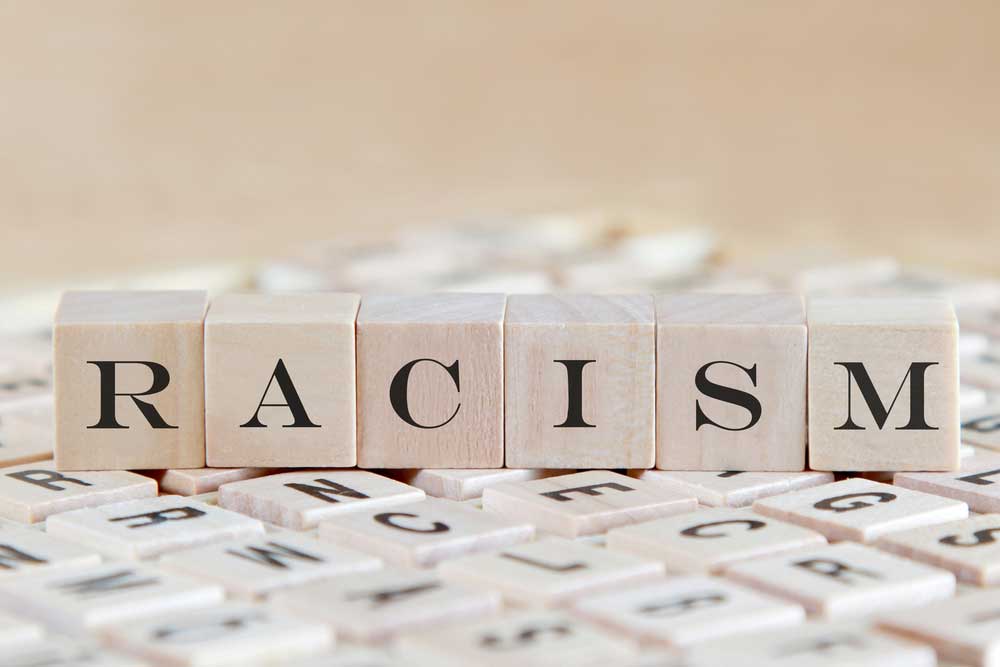 What Can You Recover In A Racial Discrimination Lawsuit?
If your attorney wins your race discrimination case, you are eligible to recover the income you would have earned had there been no discrimination. For instance, if you earned $60,000 annually, but were fired because of your race or color, you can recover $60,000 for each year you were unable to find work.
You might also be able to recover damages for emotional distress such as anxiety, depression, irritability and mental suffering. Sometimes race discrimination cases do not have large lost income and emotional distress damages. As a result, the California legislature has incentivized lawyers to take these public-interest cases by adding a provision into state law allowing the recovery of attorney's fees.
If it can be determined that your employer took part in reprehensible actions, you might be able to recover punitive damages. These damages are awarded to prevent the employer from repeating the same reprehensible behavior, and are extremely rare. To win punitive damages, your attorney must show that the employer acted with malice, fraud or oppression. This is difficult to do!
If you would rather watch this video on YouTube, click here.
Average Verdicts and Settlements in Racial Discrimination Cases
Most race discrimination cases don't go to trial. More often than not both sides will avoid a trial in favor of settlement. Because the terms of settlements are subject to confidentiality provisions, there's no available data. However, in our experience, the majority of racial discrimination cases settle for under $50,000. It's important to keep in mind that every race discrimination case is different and different juries or judges might award different damages based on the same set of facts. For this reason, you should not envision a specific dollar amount with your lawsuit.
Statute of Limitations
If you are an employee who has been a victim of employment discrimination, you have up to one year to file a complaint with the Department of Fair Housing and Employment. In order to forgo an investigation by the department, an employee must obtain a right-to-sue notice. Usually your lawyer will obtain this letter for you. However, if you have already applied for or received one, it is important that you inform your lawyer about it. He or she will have one year from the acquisition date of this letter to file a case in court or arbitration.
In the case of public entities, a different statute of limitations may apply and the time frame could be as short as six months. Because of this variation, it is important to contact a discrimination lawyer as soon as possible. Most employment attorneys give free consultations.
How Much Does a Racial Discrimination Lawyer Cost?
Racial discrimination lawyers are paid on a contingency fee basis, which means they only get paid if they win your case. This ensures that your lawyer gives your case the proper attention it deserves. The firm responsible for handling your case will take care of the costs of the case, then recover these expenses after the settlement or verdict is awarded at the conclusion of the case.
Race Discrimination Lawyer — Free Consultation
If you are unsure whether or not you have a race discrimination case against your employer, call a our office for a free consultation. You are under no obligation if you call, and this office will not charge to evaluate your case.
SaveSave