Pregnant women often find that maternity leave is complicated and daunting. It does not have to be! There are a few basics that we cover in this post: what are your rights, what if your boss is upset that you will take a leave, and what to do if you get fired. Taking maternity leave in California is better than most states. The laws protect you here more than anywhere else in the country.
Basic Maternity Leave Rights in CA
The first question that many expecting employees face is whether they are entitled to maternity leave at all. The answer is usually, yes! California's main pregnancy leave of absence laws (CFRA, FMLA, PDL, FEHA) apply to most employers. You have a right to take maternity leave. Employers are not required to pay employees during maternity leave. Even though employees do not have a right to pay from their employers during maternity leave, most California employees have a right to California's state disability insurance during their leave. Fortunately, pregnancy related illnesses are considered disabilities by California law; employees often have a right to disability insurance payments during their leave. Visit California's EDD website for more information.
Before you continue reading, sign up for our free monthly employment newsletter! We will email you useful employment information that will help you protect yourself from workplace abuse.
Leave to Bond With Your Child – 12 Weeks
California provides leave rights under the Family Medical Leave Act ("FMLA") and California Family Rights Act ("CFRA"). To be eligible for leave under CFRA, certain requirements must be met. The employee must work for an employer that has at least 50 employees within a 75 mile radius of the employee's worksite. The employee must have worked for their employer more than 12 months. The employee must have worked at least 1,250 hours for the employer of work in the preceding year.
If these requirements are met, the employee is entitled to take up to 12 weeks of family care and medical leave in any given 12-month period. This leave can be used for the purpose of child bonding. To learn more about FMLA & CFRA visit this page that details who is eligible. 
Pregnancy Disability In CA – Four Months
In California, expecting employees are not only entitled to maternity leave for the childbirth itself, but they also have a right to time off for disabilities related to the pregnancy as well. The definition of "disabled" is fairly broad. Most employers that have five or more employees, which includes most businesses in California, are governed by California's main pregnancy discrimination law, the Fair Employment & Housing Act (FEHA).
A law directly under FEHA is CA's pregnancy disability law, PDL, which requires employers to give female employees time off work if:
She is disabled by pregnancy
She is disabled by childbirth
She has a medical condition related to pregnancy or childbirth
This can include, but is not limited too, the following: childbirth, loss of child, post-partum depression, bed-rest, prenatal care, gestational diabetes, preeclampsia, postnatal care, etc.
How long can you pregnancy disability leave last? FEHA gives female employees a right to maternity leave for up to four months. However, this maternity leave is only available to the employee as long as she is disabled from the childbirth, pregnancy, or some related condition.
The right to as much as 12 weeks of bonding time under CFRA is distinct from the right to pregnancy disability leave under FEHA. Accordingly, the bonding time under CFRA may be taken after the employee takes up to four months of pregnancy disability leave—totaling up to as much as seven months of total maternity leave depending on the length of the employee's pregnancy disability.
Does maternity leave need to be taken all at once?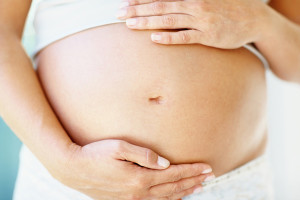 No, California's FEHA provides for as much as four months of maternity leave for disabilities related to pregnancy and childbirth. But often disabilities are not continuous. Expecting mothers can take some time off during one trimester, or during an emergency, and then take the rest after delivery. This is called intermittent leave and is considered a reasonable accommodation.
Employers must provide reasonable accommodations for employees if they're requested and if a health care provider has advised it. Your employer will likely ask you for a doctors note. If intermittent leave is expected, employers may explore a temporary transfer to a similar position with equal pay and benefits.
Can your company fire you for becoming pregnant?
No. California employers are prohibited from wrongfully terminating female employees due to pregnancy. Employment discrimination based on pregnancy is a type of sex discrimination, which is prohibited by FEHA. Expecting mothers also protected from harassment on the basis of pregnancy.
However, just because you are pregnant, does not mean they cannot fire you. If you are a bad employee, they can fire you. If they are laying off your department, you can go too. If you get fired while you are pregnant suspect the reason you were fired was your pregnancy, call a wrongful termination lawyer to investigate your case.
Do California employees have a right to their job after taking maternity leave?
Yes. Employees in California that exercise their right to maternity leave may not be discriminated against for taking a leave of absence. They have a right to return to their same or a similar position after their maternity leave has ended. The employer is not allowed to cut your pay when you return.
2021 Pregnacy Discrimination Update
I originally posted this article on February 27, 2015. I've updated it several times. Its now 2021 and some women are wondering if CA's maternity leave laws have changed at all. First of all, the foundation of CA's anti-discrimination laws have not changed. If you believe that you were fired because of your pregnancy, disability related to pregnancy, or maternity leave you should call the best employment lawyer in California for a free consultation. Some administrative rules and laws may have changed in 2019, but the majority of the calls to our office are about termination or expected termination. Therefore, it is unlikely that the maternity leave laws in California that may have changed in 2019 would affect the analysis of our office during your consultation.
SaveSave
SaveSaveSaveSave
SaveSave